Can you recommend any camping sites in Frederick, MD?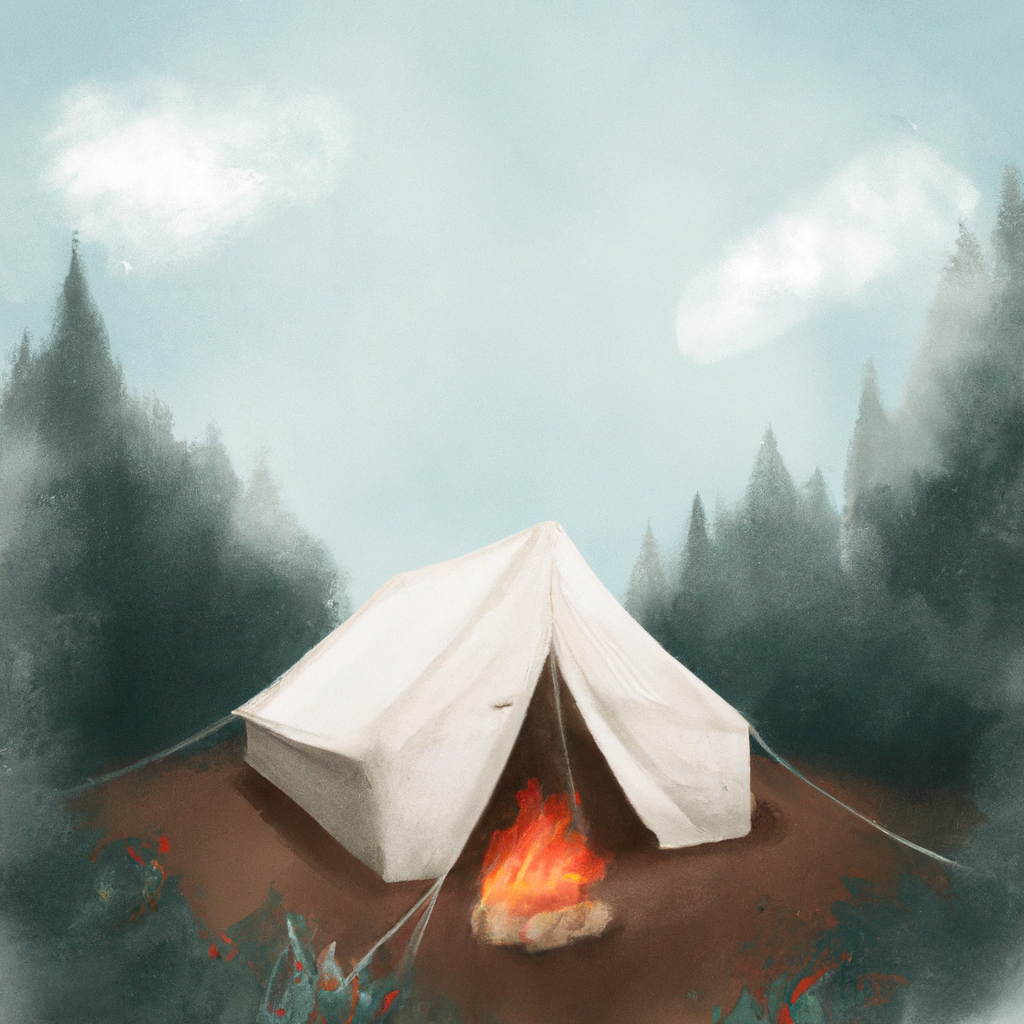 Top Camping Sites in Frederick, MD
In response to your request for camping recommendations in Frederick, MD, the following are top-rated sites that offer unique and enjoyable experiences for visitors:
Gambrill State Park – A perfect spot for hiking and camping enthusiasts, with plenty of trails, scenic views, and campsites.
Cunningham Falls State Park – Ideal for nature lovers and water enthusiasts who can enjoy the stunning waterfalls and various activities such as swimming, boating, and fishing.
Greenbrier State Park – Offers picturesque views of the Appalachian Trail and surrounding mountains, campsites for tents and RVs, and activities such as swimming and hiking.
Mountaindale Campground & RV Park – A family-friendly environment with amenities such as playgrounds, an arcade, and live music nights, with various camping options.
Little Bennett Campground – Provides various campsite options with breathtaking views of nature, and visitors can enjoy activities such as hiking, biking, and fishing.
For an unforgettable experience, consider camping at the secluded Elk Neck State Park, which overlooks the Chesapeake Bay in northeastern Maryland.
Pro Tip: Book ahead of time as these campsites fill up quickly, particularly during peak seasons.
Frederick, MD: where the only thing wilder than the camping sites are the locals.
Overview of Frederick, MD
Frederick, MD boasts a historical downtown district filled with shops and restaurants. Its parks and trails offer beautiful scenery for outdoor enthusiasts. The city is home to multiple museums exhibiting its rich history, including the National Museum of Civil War Medicine. In addition, Frederick offers plenty of opportunities for music lovers with live performances throughout the year.
Choosing the perfect camping site is like trying to find a needle in a haystack, except the needle is a flat spot to pitch your tent.
Factors to Consider When Selecting a Camping Site
When selecting an appropriate camping site, there are several crucial factors to take into account to guarantee a comfortable and enjoyable experience. It is essential to factor in your needs and preferences while still adhering to guidelines and regulations set by the authorities.
To ensure a smooth and stress-free camping experience, consider the following factors:
Location – Ensure that the location is convenient for you as well as safe and secure.
Amenities – Check for amenities offered such as showers, restrooms, fire pits among others
Price – Compare prices against other sites within the region
Weather conditions – Take into account typical weather patterns of the area during camping periods
In addition to these vital factors, it may also be worth considering additional considerations such as activities available near your chosen campsite. This can include nearby attractions or events that may enhance your camping experience.
If you're undecided which campsite to go for, consider scouting out different locations before making a final decision. It's best to research different sites to determine their suitability before making a commitment.
Get ready to pitch your tent and unleash your inner survivalist at these top camping sites in Frederick, MD – just try not to get lost in the woods!
Top Camping Sites in Frederick, MD
Looking for the best spots to camp in Frederick, MD? Here are the top outdoor destinations that offer stunning views and unforgettable experiences for any camping enthusiast:
Greenbrier State Park
Cunningham Falls State Park
Rocky Gap State Park
Gambrill State Park
Fred's Outdoor Adventure Camping & RV Resort
Lake Royer Campground
For a unique experience, check out the yurt rentals at Greenbrier State Park or the rustic cabins at Rocky Gap State Park. Gambrill State Park offers over 16 miles of hiking trails and Fred's Outdoor Adventure Camping & RV Resort has deluxe amenities for a comfortable stay.
Pro Tip: Be sure to book your campsites in advance as these popular destinations often fill up quickly!If you're looking for a romantic camping trip, Gambrill State Park is perfect because nothing brings couples together quite like getting lost in the woods together.
Gambrill State Park
Nestled in the mountains of Frederick, MD lies a gem known simply as 'Gambrill'. A state park with something for everyone, Gambrill boasts stunning views and abundant wildlife. Whether hiking, biking or camping, visitors can take in the natural beauty of Maryland's Frederick county. With over 16 miles of trails and various levels of difficulty, there is ample opportunity to explore this treasure.
As visitors venture deeper into the park they will discover numerous campsites ranging from primitive to modern with amenities such as fire rings, grills, picnic tables and even electric hookups at certain sites. The campground facilities are clean and well maintained offering hot showers and bathrooms for added convenience. Campers can enjoy the peaceful tranquility alongside their loved ones while watching the stars light up the night sky.
It is also worth mentioning that there are several options for day use including pavilions with charcoal grills that can be reserved for family reunions or company picnics. Visitors will appreciate the peace and quiet found here with fewer crowds than other popular parks in the area.
For those who love a good challenge, there are multiple rock climbing areas along with designated trails for horseback riding. If you're looking to get off the beaten path without leaving civilization entirely, reconsider 'Gambrill State Park' on your next trip to Frederick!
Campers beware: Greenbrier State Park may have beautiful lakes and hiking trails, but don't be surprised if a deer steals your s'mores.
Greenbrier State Park
Nestled in the verdant forests of Frederick lies a natural oasis, a place where adventure seekers can rest their weary heads and reconnect with nature. One such refuge is situated at our number two spot – Greenbrier State Park.
This expansive park offers camping enthusiasts 165 campsites, including tent-only and RV-friendly sites. Set against the backdrop of a picturesque lake in the heart of Maryland's Appalachia, you can enjoy activities such as boating, fishing, hiking, bird watching and horseback riding.
At Greenbrier State Park, immerse yourself in the beauty of the fragrant pine trees lining your campsite. Sites are designed to accommodate seven people per site with comforts including picnic tables and grills for barbeques. And if you're bringing along your four-legged family members, we welcome pets!
For those seeking total isolation from modernity, opt for one of Greenbrier's pet-free zones while still enjoying amenities such as showers and flush toilets onsite. Additionally, guests staying at the park can go off on a scenic adventure via multiple hiking trails that offer stunning panoramic views over the surrounding mountains.
Don't miss out on nature's best-kept secret! Get back to nature and book your spot at Greenbrier State Park today!
Cunningham Falls State Park: Where the waterfalls are breathtaking and the bears are more interested in your food than your company.
Cunningham Falls State Park
Nestled in the heart of Maryland lies a serene haven, abundant with natural beauty and rich cultural heritage. Cunningham Falls' ardent climate is cooled off with enthralling waterfalls and lush-green forests teeming with wildlife. Tourists can rest amidst cozy, idyllic campsites, complete with fire pits and spectacular lake-views. Take a peaceful swim in the scenic yet tranquil Lake, or revel in sports like fishing for trout and bass during your stay.
The park offers day-use visitors hiking trails that snake around the falls and then transform into unchartered wilderness reaching distant summits blessed with majestic views of the Frederick countryside. The nearby Catoctin Mountain Park, home to Camp David, provides excellent opportunities for noteworthy sightseeing adventures.
As legendary as Cunningham Falls State Park may be now, its history is significant too, dating back to when it was first inaugurated by Governor Herbert R. O'Conor in September 6th, 1941. The Civilian Conservation Corps designed the park infrastructure over several years to what we see now – an alluring paradise unmatched by any other campground destination in Frederick, MD!
Going to Gathland State Park is like camping in the middle of a Civil War reenactment, minus the danger of actual musket fire.
Gathland State Park
Located in Frederick, MD, this splendid camping spot is none other than Gathland State Park. Providing a serene atmosphere with its spacious campsites and trails, one can enjoy a calming nature walk alongside the scenic mountain views. A must on your list!
Being home to several historical sites, such as the Appalachian Trail Museum and the War Correspondents Memorial Arch, Gathland State Park assures an ideal family experience for both education and recreation. The friendly staff even provides campfire programs to entertain visitors.
A unique aspect of this site is that it offers various camping options – from cabins to tents – thus accommodating different preferences. However, it's crucial to note that pets aren't allowed in cabins.
Brace yourself for chilly nights at Gathland State Park because according to Weather.gov, Frederick's temperature can dip to 30F during winters.
Who needs a hotel room when you can sleep under the stars at Catoctin Mountain Park?
Catoctin Mountain Park
Nestled in the serene Catoctin Mountains lies a picturesque park offering a unique camping experience. The sprawling Catoctin Mountain Park is home to diverse habitats, hiking trails, and campsites spread across several areas. At the park's eastern end, Owens Creek is an idyllic site with campsites by a babbling brook. Wolf Rock, Hog Rock, and Chimney Rock offer spectacular views on clear days. Visitors can also partake in ranger-led programs to learn more about the area's history and biodiversity.
The joys of camping at Catoctin Mountain Park do not end with nature's splendor as visitors can discover unique details that make their stay memorable. For example, there are several historical sites scattered throughout the park. Visitors can take a guided tour of Camp David or explore Cunningham Falls State Park for swimming or fishing opportunities.
Catoctin Mountain Park has quite a storied past too. During the 1930s depression-era, unemployed men from the Civilian Conservation Corps (CCC) plunged into building roads, trails, and structures such as cabins, amphitheaters that are still standing today! These young men spent years transforming this wilderness into an idyllic outdoor paradise enjoyed by millions today!
If you're a fan of serene lakes, breathtaking scenery, and a bear-free camping experience, then Rocky Gap State Park is the place for you (just watch out for the occasional angry raccoon).
Rocky Gap State Park
Nestled in the mountains of western Maryland lies a serene gem known as Rocky Gap State Park. This stunning park offers visitors an escape from the hustle and bustle of everyday life, with picturesque views and an abundance of outdoor activities.
Rocky Gap State Park boasts a variety of camping options, including tent sites, RV sites and even cabins for those seeking a more luxurious experience. Visitors can enjoy hiking, fishing, swimming or simply relaxing by the lake. Plus, the park is equipped with modern amenities such as showers and laundry facilities.
What sets Rocky Gap State Park apart from other camping sites in Frederick is its proximity to popular attractions like Deep Creek Lake and Cumberland's historic downtown district. Additionally, the park hosts events throughout the year such as live music performances and outdoor movie nights.
Don't miss out on the opportunity to experience one of Frederick's top camping destinations at Rocky Gap State Park. Book your stay today for an unforgettable adventure in nature.
Looking for a camping experience that's historic, haunted, and full of monuments? Look no further than Antietam National Battlefield in Frederick, MD.
Antietam National Battlefield
The Antietam battlefield, located in Maryland, is a significant site of the Civil War, marked by numerous monuments and historical buildings. This place allows you to explore relics from the ancient wars, providing insight into how soldiers lived and struggled during those times.
You can walk along the battlefield grounds while imagining what it was like for soldiers during this period. The memorials and monuments dotted around the area serve as reminders of what happened here.
For visitors interested in history or outdoor activities, Antietam National Battlefield offers both. It is also an inspirational destination left to preserve a part of America's past.
During the Battle of Antietam in September 1862, over 23,000 Americans lost their lives on this ground which witnessed one of the most significant clashes in American History – harsh reminders of the cost of maintaining a free union under democracy.
Camp in the footsteps of Civil War soldiers at Little Bennett Campground, because what better way to honor history than by sleeping on it?
Little Bennett Campground
Situated in Frederick, MD, this camping site lies in the heart of a dense forest. Little Bennett Campground features spacious campsites that can accommodate small to large groups. The campsite offers amenities such as showers and restrooms along with electric hookups for RVs. Popular activities at the campsite include fishing, hiking and wildlife observation. The Little Bennett Campground also has an on-site ranger station that provides information about recreational opportunities in the area.
Interestingly, around 100 different bird species including eagles can be found in the surrounding area of the Little Bennett Campground according to Maryland Department of Natural Resources.
Get ready to pitch your tent and pitch a fit when you see how these camping sites compare to each other in Frederick, MD.
Comparison of Each Camping Site
To compare each camping site in Frederick, MD, we have analyzed various factors to help you choose the best one for your outdoor experience. Below is a detailed breakdown of the amenities and facilities provided by each camping site.
| Camping Site | Location | Price Range | Available Activities | Amenities |
| --- | --- | --- | --- | --- |
| Greenbrier State Park | Mt. Pleasant, MD | $20-$35/night | Hiking, Boating, Fishing | Showers, Toilets, Electrical Hookups, Picnic Areas |
| Fox Den Acres Campground | New Market, MD | $29-$42/night (For full hookups and additional persons; Discount options available) | Fishing Pond, Mini-Golf Course, Swimming Pool, Playground | Showers/Picnic Tables/Fire rings available on Request; Premium sites with Ready-made campsites include Grill/picnic table/power outlets etc. (depending on which one) |
It's worth noting that Fox Den Acres Campground offers unique features such as mini-golf course and a fishing pond that sets it apart from other camping sites.
If you are planning to visit with a large party or family group (e.g., more than 6 people), it's advisable to book a reserving sites with Greenbrier State Park. Fox Den Acres Campground, also requires pre-Placement booking as some activities require special arrangements.
It would be best to bring water bottles for refilling, as all camping sites in Frederick, MD have strict rules against littering and disposes of trash -;Please refrain from bringing plastic Nonrecyclables.
For a quiet and peaceful camping experience surrounded by natural beauty, choose Greenbrier State Park. If you are looking for more amenities like mini-golf course and swimming pool, Fox Den Acres Campground is the better option.
Whether it's the serene lakes or the creepy crawlies under your tent, one thing's for sure – Frederick, MD has camping sites that'll make you want to stay (or never come back).
Conclusion and Recommendations for Best Camping Site in Frederick, MD
After exploring various options, we've curated the best camping sites in Frederick, MD. With its serene surroundings, outstanding amenities and activities, Greenbrier State Park tops our list. Pine Grove Furnace State Park lies close to downtown and offers an unforgettable camping experience.
Green Ridge State Forest offers a picturesque view of nature with its primitive campsites and various recreational opportunities. Gambrill State Park's scenic hikes and trails will test your endurance while you camp among the lovely scenery.
It's also worth noting that all these campsites offer several chances for bird watching, fishing, swimming and other activities. Be sure to pack comfortable hiking shoes as well as your swimwear and binoculars to enjoy what each campground has to offer.
Book now to not miss out any of the thrilling experiences that await you at these top camping sites in Frederick, MD. Get the family ready for a summer adventure today!
Frequently Asked Questions
1. What are some popular camping sites in Frederick, MD?
Some popular camping sites in Frederick, MD include Gathland State Park, Cunningham Falls State Park, and Greenbrier State Park.
2. Are there any campgrounds with electric and water hookups?
Yes, there are campgrounds in Frederick, MD with electric and water hookups. Some examples include Greenbrier State Park and Gambrill State Park.
3. Do any of the camping sites have hiking trails nearby?
Yes, many of the camping sites in Frederick, MD have hiking trails nearby. Cunningham Falls State Park and Gambrill State Park are popular options for hiking.
4. Are pets allowed at the camping sites?
Many of the camping sites in Frederick, MD do allow pets. It is important to check with the individual campground for their specific pet policies.
5. Do any of the camping sites offer cabin rentals?
Yes, some of the camping sites in Frederick, MD offer cabin rentals. Greenbrier State Park and Cunningham Falls State Park both have cabins available for rent.
6. Are there any group camping sites available?
Yes, there are group camping sites available in Frederick, MD. Gathland State Park and Greenbrier State Park both have group campsites available for reservation.